Fuel Delivery if  could be a chance to forget fueling their car because of their busy schedules. We have a fast solution for that problem.Our rapid team will be there with fuel and will get back to you on road fast.
Move on with no worries about fueling your vehicle!!
Order for your fuel from anywhere, we reach in a blink of time!!
Onsite is everywhere in UAE roads to reach you in minutes with on-road car fuel delivery. Enjoy uninterrupted travel experience with the UAE's best  fuel delivery system. With easy in-app payments and payment at site features, our fleet of fuel engines is available anytime around the major roads of UAE.
With highly consistent and quality service, experienced professionals help you on-demand at competitive prices. With our 24 hours personal on-call car fuel delivery, we assure every vehicle on roads or any location of the emirates, confidence to move along without worrying about fuel volume. With contactless Car fuel delivery round the clock, Onsite brings you to the hassle-free travel experience.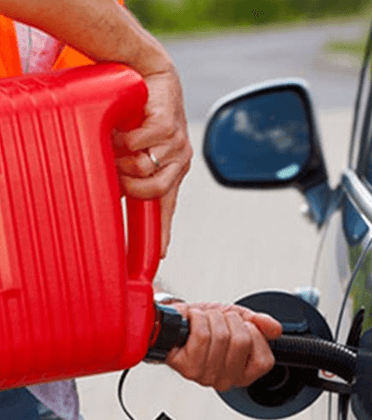 How to get Onsite car fuel Delivery?
Onsite car fuel delivery is available on roads of all emirates and also to your office, home, or any convenient location. We deliver either petrol or diesel to any vehicle at the market price.
Is your vehicle in need to fuel up?
Call Us or Book via website or App!!
Register your Address or Location
Book your requirement
Make your payment or pay at site
Onsite fuel delivery van spot you
Deliver the fuel quick and fast
Our rapid car fueling  delivery system helps the motorist who forgets to fuel the vehicle and get stuck in between the roads. Getting stuck in between the roads of UAE may attract fines, as lack of fueling is considered as a traffic law violation. With our rapid car fuel delivery, we support the clients to continue their journey, as soon as earliest from placing the order via call or app.
Running out of fuel can damage your car!
It is not good to leave the tank empty, as it may cause severe damage to the engine and attract more investment to repair.
Starting the engine or continuing to run even after fuel empty indication may draw air that could throw fuel-air mix required for combustion. Hence never dry your tank!!
Driving with low fuel may cause the run of debris or any impurities in the tank towards the fuel lines and reaches the engine filters and block it or and cause damage.
Usually, a dry tank of diesel engine vehicles requires bled air from the system, which may cause further inconveniences.
Diesel engine vehicles cost more to fix the damages caused by fuel injectors, pipe, or filters.
 Why risk your vehicle just on fuel??
Call us anywhere, anytime!
Enjoy the car fueling  delivery in minimal time and continue a safe journey!!