Get the best Towing Service in Dubai
Need to tow your car? Now get 24*7 on demand
We provide 24/7 roadside assistance and towing services for any type of vehicle in Dubai. With a wide fleet of recovery vans and experienced auto technicians, we provide the most reliable and best cost car towing service across the emirates of Dubai, Sharjah, and Abu Dhabi.
Just on a call, the onsite towing company team reaches you in a quick time and provide the complete care and requirements. With a safe and damage-free car towing service, we take your vehicle to the preferred garage or location of your convenience.
Onsite is a popular towing company offer
We offer low priced guaranteed services with a professional team of mechanics and technicians.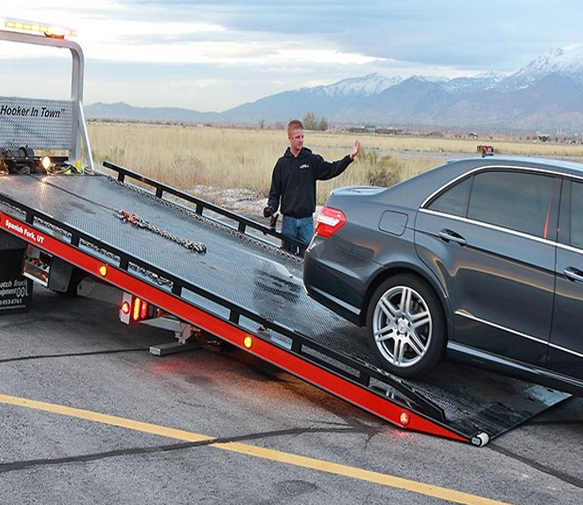 Worried of car breaks down?? Just dial us!!
With our team of towing experts, we ensure to resolve any issues associated with your broken down car. Accidents, breakdowns, or any other inconvenience; we are available anywhere anytime. We take care of the vehicle professionally and extend the best record of safety regulations while towing the car along the road.
Get the low priced abandoned vehicle removal and shifting
Our towing service Dubai is available round the clock for the removal of vehicles abandoned or parked on unauthorized vicinities. We help to clear any kind of vehicle parked or dumped on any premises and bring you the best service in affordable payment.
On-Road & Off-Road Assistance
Onsite Towing Service Dubai provides on-road and off-road assistance to vehicles of any type. Any breakdown or missing experienced while drive can get resolved in minutes with just a call to us. Our van near to the client's location will spot the vehicle and deliver the service immediately. In case of emergencies or towing requirements to garage shift, we also arrange for the same in a matter of a glimpse of time.
Onsite car towing service Dubai is also available even if you are stuck on desserts!
Your ambitious dessert safari or trip never gets interrupted on unexpected vehicle failures. Just on a call, you get the best mechanics of UAE near you and also get your vehicle fixed on-site in most of the cases. If any garage shifting is necessary, we would arrange for the same too.
The onsite towing service company brings uninterrupted travel experience along the roads of Emirates of Sharjah, Dubai, and Abu Dhabi. With us- any inconveniences with a vehicle on the road are fixed just a call away!
What types of vehicles can be towed?
Towing services can typically tow a variety of vehicles, including cars, trucks, SUVs, motorcycles, and trailers
How much does it cost to have a vehicle towed?
The cost of towing a vehicle varies depending on the distance being towed, the type of vehicle
What should I do if my car breaks down on the highway?
If your car breaks down on the highway, safely move to the shoulder of the road, turn on your hazard lights, and call for roadside assistance or a towing service.
What types of towing services are available?
Towing services can provide a variety of services, including local towing, long-distance towing, emergency towing, flatbed towing, and motorcycle towing.
How long does it typically take for a tow truck to arrive?
The arrival time for a tow truck depends on the location and availability of towing services. Typically, a tow truck can arrive within 15 minutes to an hour for local towing, but it may take longer for long-distance towing.
What information do I need to provide to request a towing service?
When requesting a towing service, you should provide the location of the vehicle, the type of vehicle, and your contact information.